Affordable Dental Care
We have openings available, call us to schedule an appointment or learn about our affordable dental care.
Schedule an appointment today!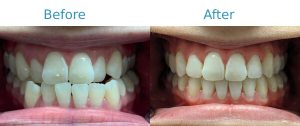 The Art of Dentistry is pleased to offer affordable dental procedures and a variety of  dental care options that are flexible enough to meet the needs of you and your family. We care about our patients, their dental health, and their wallets. We offer affordable dental procedures at our Virginia Beach Dental office.
Many of our patients have already been pleasantly surprised by our affordable dental care, as well as our convenient payment options. Because of this, our team takes the stress out of your dental visit, allowing you to concentrate on getting a healthier, more radiant smile.
Visit, email, or call us to inquire about our different payment choices and dental insurance policies. We are pleased to offer emergency dental care along with our regular appointments.
Dr. Horwitz and Dr. Dorfman make high-quality dentistry affordable, using the latest technology and equipment to get the best results for our patients, which include a beautiful, healthy smile. We understand that in today's economy money is tight and we strive to be efficient in order to save you and your family money. We even try saving you gas with same-day dental procedures.
Please contact us for more information about our affordable dental care options and to make an appointment.
We Have Openings!
Call to Book an Appointment